Skyy Wonders is an awe-inspiring photographer in the photography industry! She graduated from the University of Pittsburgh with a B.A. in Liberal Studies. After college, she decided to make Atlanta, GA her home. Continuing her education, she attended Bauder College where she received her degree in Fashion Merchandising. Her knack for fashion and styling has garnered her opportunities to work on movie, television and photo shoot sets. She then realized how her eye for fashion helped her gain a superlative gift in photography where she was able to catch the most authentic moments of her subjects. Skyy aims to capture that pose, that look, that move…that special moment! What started out 15 years ago as hobby, photography has become her passion and profession. She is contracted with the W Hotel Downtown Atlanta where she shoots events for music artists/bands, fashion designers, artists, dance teams, corporate companies, DJ's, and much more. Skyy had the opportunity to work with 40+ Wonders, Keith David, Case, Anthony David, Dondria Nicole, Morehouse College, Clark Atlanta University, and Dare Dream Dance just to name a few. Skyy specializes in event and lifestyle photography.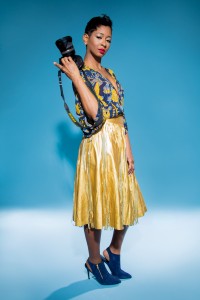 I was extremely impressed by my engagement proposal photo shoot completed by Skyy Wonders! She was very thorough and open to meet all of my needs. Skyy Wonders was on-time and recommended various photo shots that I would not have requested on my own. She also worked with my budget to ensure that I was getting the best photography package. The photos turned out fantastic!! My fiancée and I are still amazed at the quality of the photos and how perfectly the moment was captured. The most important things for me and my fiancée was having high quality photos and a quick turnaround time. Skyy Wonders definitely exceeded my expectations. She is truly a combination of an artist and an example of phenomenal customer service. I highly recommend Skyy Wonders for anyone's proposal or engagement photo shoots!!
Matt Newton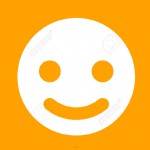 My fiancée selected Skyy as our photographer to capture his proposal to me that was located on a rooftop based in Atlanta. Our pictures were amazing and we couldn't have been more satisfied! She literally captured each and every moment of the proposal that my fiancée and I are able to relive each time we view them. We were anxious to show the photos to our family and friends. Skyy delivered our photos less than 48 hours. She took her time and edited each and every photo to ensure they had the perfect touch! The quality of the photos was brilliant. Her work was very impressive, as we couldn't find one photo that we didn't like, while I am usually extremely picky. We were so satisfied that we called Skyy back a few weeks later to shoot our engagement photos. My fiancée and I had very high expectations because of the work she did during the proposal. We thought the photos couldn't have gotten any better. We were WOW'd again. Skyy recommended locations for us to shoot based upon our attire which made our look even more brilliant. She has a creative eye which made each of our photos unique. During the shoot, she made us feel very comfortable and made it a lot of fun which reflected through our photos. Throughout the entire process, Skyy was extremely professional! She captured a lifetime memory that is unforgettable! We plan to use her as our photographer for our wedding next year!
Eboni Smith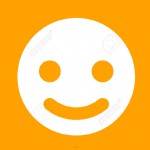 BOOK ME FOR YOUR NEXT EVENT… 
Fill out form below and I will contact you regarding your event.